Healthy Lunch Ideas the Whole Family Will Love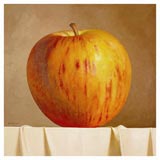 Healthy lunch ideas can be a challenge, especially with kids! We've gathered some helpful hints following healthy eating guidelines to make lunch time a snap!
Healthy lunch recipes should include all of the food groups with an emphasis on vegetables, fruits and whole grains. You should aim for two or more servings of fruits and vegetables, one serving of whole grains, 1/2 to 1 serving of milk and alternatives, and 1/2 to 1 serving of meat and anlternatives.
Overall healthy eating options such as switching to whole grains and unprocessed foods can make a big difference in how healthy your lunch is!


Veggie Ideas for the Pickiest Eaters
Carrot sticks with yogurt based dip
Snow peas
Cherry tomatoes
Cauliflower or broccoli with yogurt based dip
Red, yellow, or green pepper strips
Baby corn

Healthy Snacks for Kids and Big Kids Alike!
Homemade trail mix with unsalted nuts, dried cranberries, raisons, and sunflower or pumpkin seeds
Cut up fruit with yogurt dip
One of our healthy muffin recipes.
Whole wheat pita wedges with salsa or humus
Berries with plain low fat yogurt
Hard boiled eggs
Healthy homemade smoothie in a thermos
Turkey roll-ups made with a slice of turkey and a slice of low-fat cheese

Seven Days of Healthy Lunch Ideas
Fill a whole grain wrap with lean meat (preferably cooked at home to avoid deli meat nitrates) such as turkey or chicken and as many veggies as your kids will tolerate!


Last nights left overs can be a hit, even cold. Did you make a healthy vegetarian pizza or tuna salad the night before?


Alternative protein sources such as humus or all-natural nut butters can be spread on whole wheat wraps, bagels, or bread. Packed with carrot or celery sticks and a piece of fruit this can be one of many very kid friendly and healthy lunch ideas.


Delicious homemade soup can be packed in a thermos for a well rounded hot lunch.


Whole grain crackers with low fat cheese, veggie sticks, and a piece of fruit.


A salad with kid friendly ingredients such as cherry tomatoes, shredded carrot, and dried cranberries.


A whole grain pita pocket stuffed with various combinations including: hard boiled egg, chopped cucumber, and onion; turkey with grated carrot and raisons; tuna, chopped celery, and peppers; cottage cheese and berries; or many other options!


Do you have a great story about how changing to healthy eating has positively impacted your life?
Please share your story and tips here and help inspire thousands of people!
Return from Healthy Lunch Ideas to Healthy Family Eating Home Page